Kids (Up to 12 Years Old) Smart Watch GPS Tracker with SOS Button - First Month Pre-Activated
Introducing the IronClad Family kids GPS tracker watch - a smart watch for kids with GPS that ensures safety and connectivity. Our kids smart watch with GPS features an SOS button, providing peace of mind to parents.
With this kids watch with GPS tracker, you can easily keep your child safe at all times. It's a children's accessory designed for child safety and peace of mind.
Get this gps watch for kids as a tracker and tracker watch. Enjoy true freedom of choice with our kids GPS tracker without any extra fees. Stay connected and keep your child safe!
Regular price

Sale price

$74.95
Features

GPS Tracker Smart Kids Watch: This smart watch 

does not require a subscription with IronClad Family. You still need to pay for a data plan to your sim provider whether you use the one we include or use your own sim.

This watch comes with the first month of data plan already paid & included in the purchase price. Simply install the mobile app and bind it to your device. You can still choose to use your own sim by removing the one inside.
The accompanying mobile APP used to manage your kid's watch has no advertisements and direct ID login to view the location of your child 24/7.
Positioning Modes: GPS, LBS, Wi-Fi location modes
Anti-lost Geo Fence Alarm: For child location concerns or just for general passive observation.
Location History tracking
In case of an emergency, the child initiate SOS by pushing the power button continuously to alert designated contacts.
Family Members: Program Up to 3 Family numbers (or 2 plus 911). Pendant will dial numbers 1, then 2 then 3 if no answer and still rotate back to numbers list while sending push notifications to each cell device on this list that SOS was detected.
Remote Monitoring: Turn on remote monitoring to turn on video to see what your child sees (wherever the watch is pointing) and hear what they hear without necessarily alerting them (or any threat source).
Program Family phone numbers for child's calling convenience during regular times or emergency
Disable certain functions during school hours.
Long Battery Life: 1000mAh battery. Long standby time. Up to 48 hrs. without charge (conservative estimate, can be more)
Able to charge full 100%, in only 3 hours via 5V-USB magnetic suction charge.
The Sound & Call Volume: Can be set to Loud or medium.
Child Friendly: Cool child approved watch skins & fonts. Comes in 4 different external colors.
Answering mode: Button answering, automatic answering
Two-Way: Texting with voice recording messages
Supports: iOS & Android Mobile Devices
Network: 4G/3G/2G
Sim card Slot: nano Sim
Waterproof: IP6 Industry Standard
Free From Advertisement: The APP has no advertisements, no registration, and direct ID login to view the location.
Tested and Certified: GPS Tracker Watch for Kids by IronClad Family Protections Labs.
How it works?

Parents can monitor their child's location and receive alerts when the child enters or exits predefined areas.
In case of an emergency, the child initiate SOS by pushing the power button continuously to alert designated contacts.
Family Members: Program Up to 3 Family numbers (or 2 plus 911). Pendant will dial numbers 1, then 2 then 3 if no answer and still rotate back to numbers list while sending push notifications to each cell device on this list that SOS was detected.
The watch also has features like two-way calling, text messaging.
The watch requires a cellular data plan using the blank sim included with your watch or use your own sim. Can be managed through a corresponding app. No monthly payment required with IronClad Family.
Easy Warranty

The IronClad Family Watch has ONE-year limited Warranty so you can rest assure your purchase is protected.

We also have a 30-days return policy, which means you have 30 days after receiving your item to request a return.
What's in the package?

1xGPS Tracker Smart Kids Watch with SOS Button - 4G LTE
Charging Cable
Blank sim card to insert & activate for cellular coverage
Sim tray & opener
Security screw
Screwdriver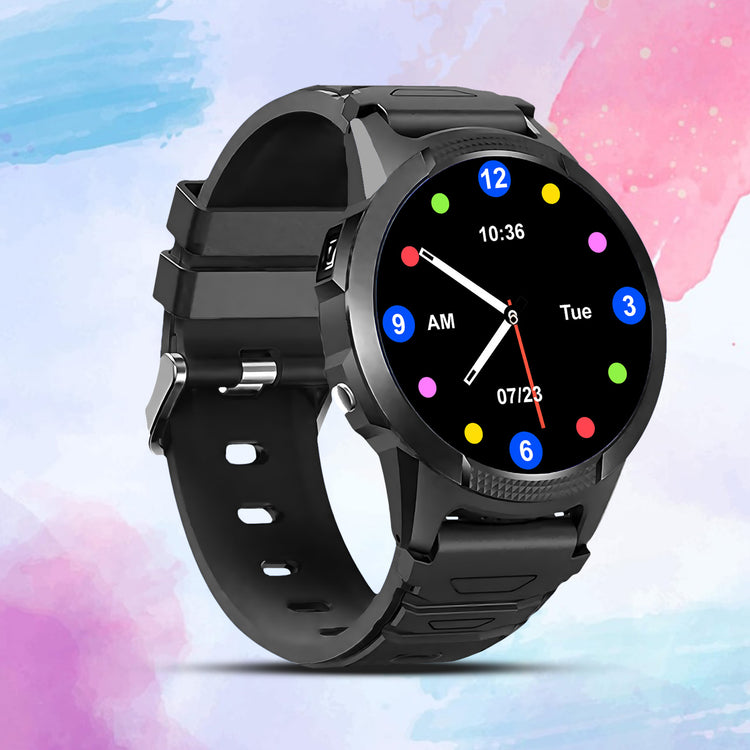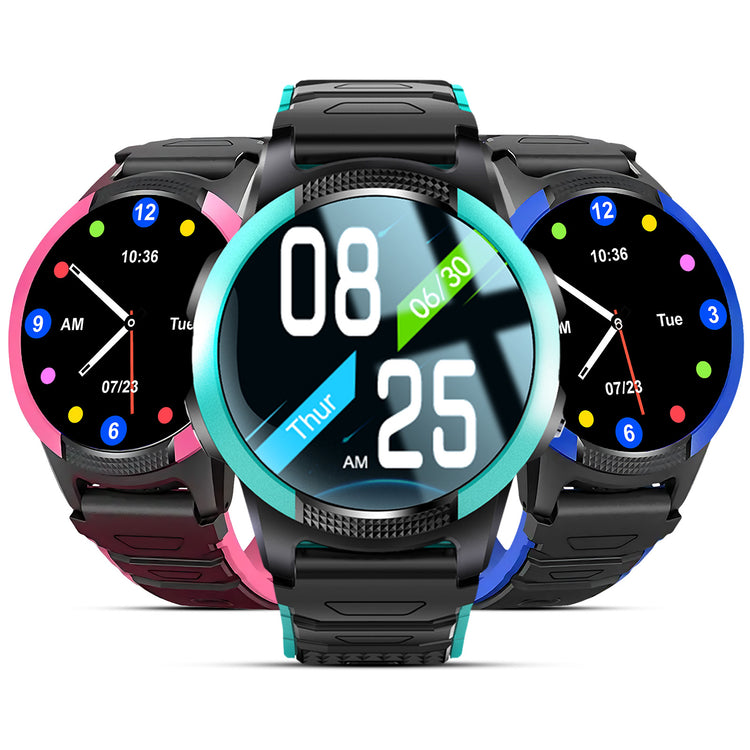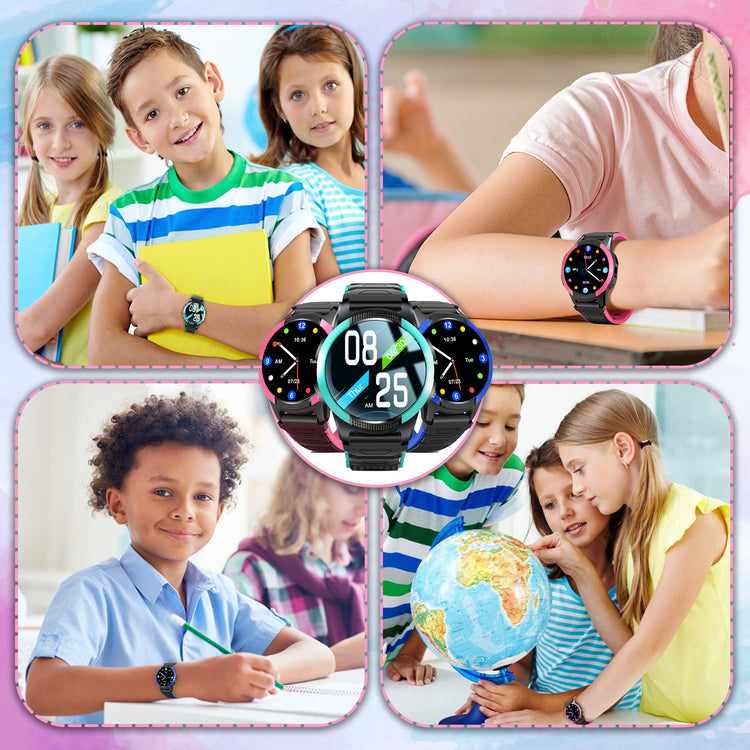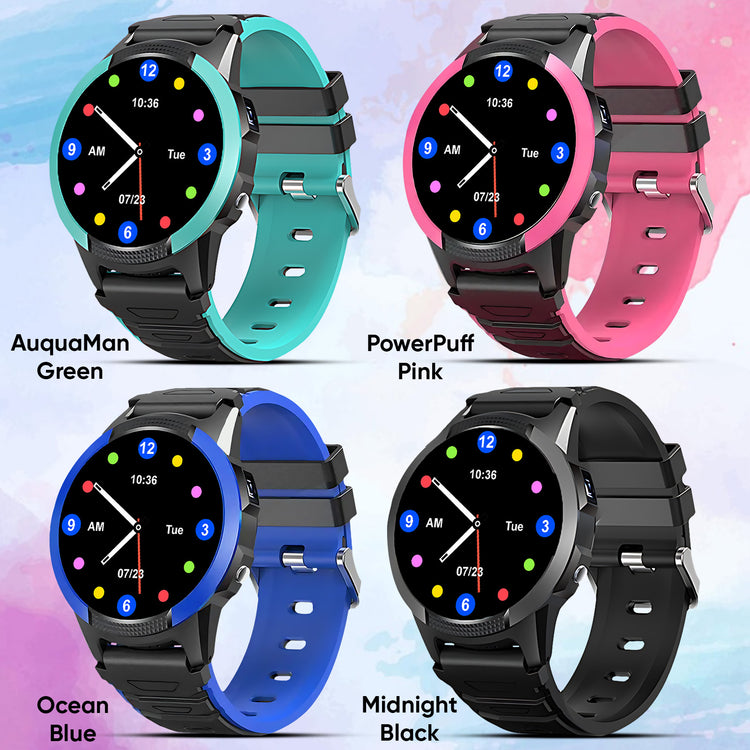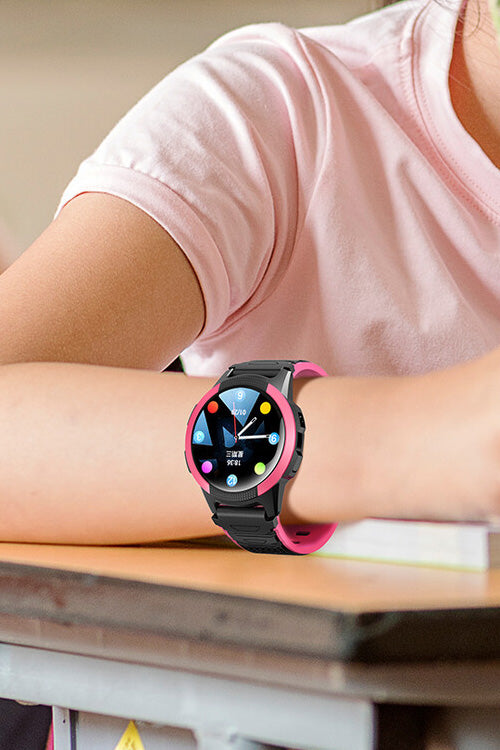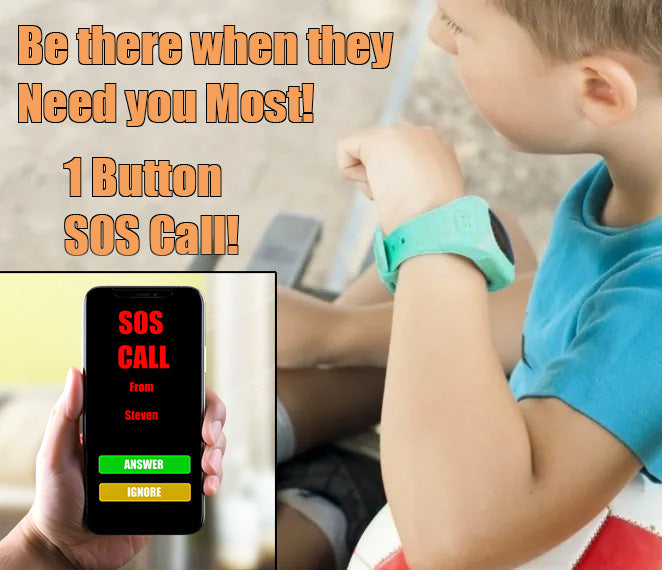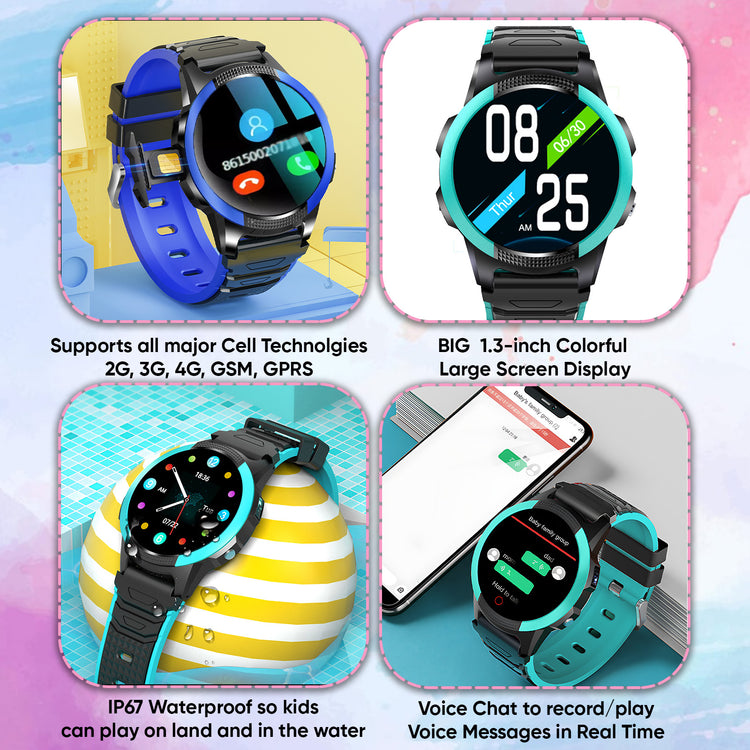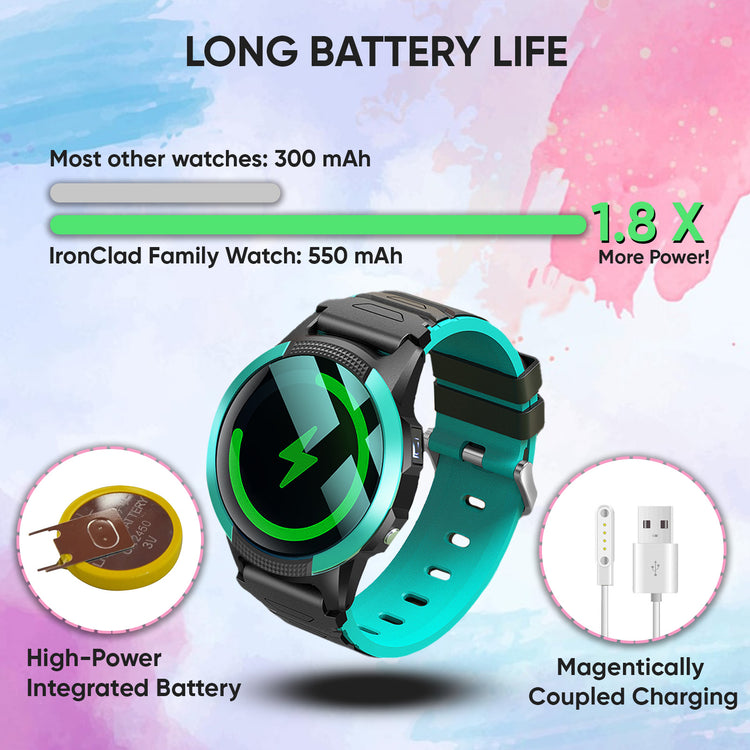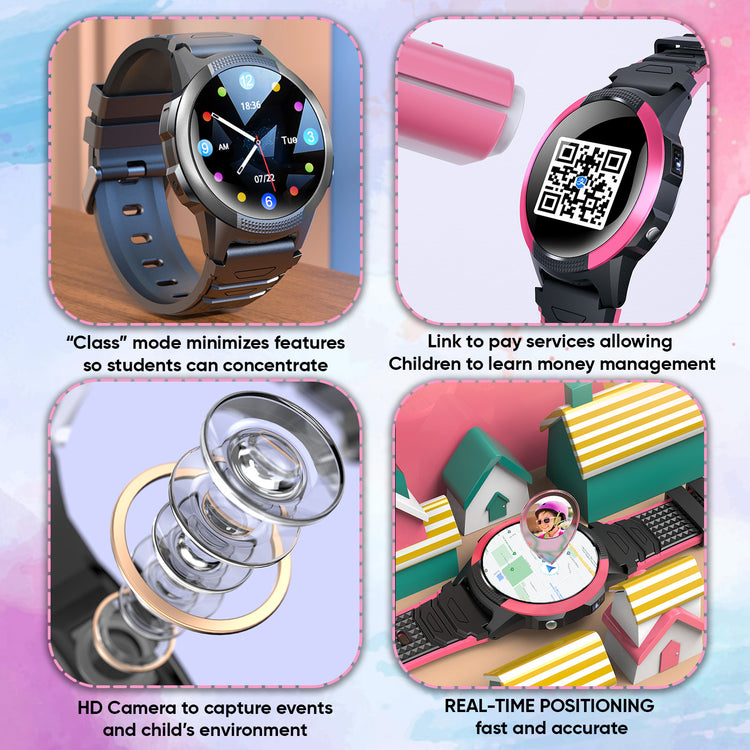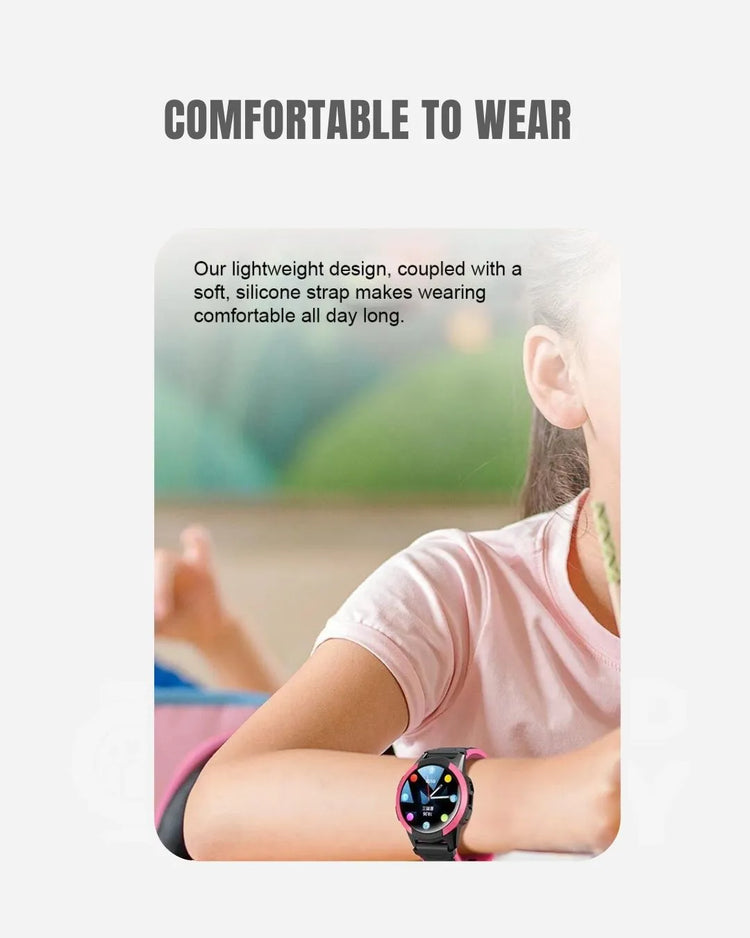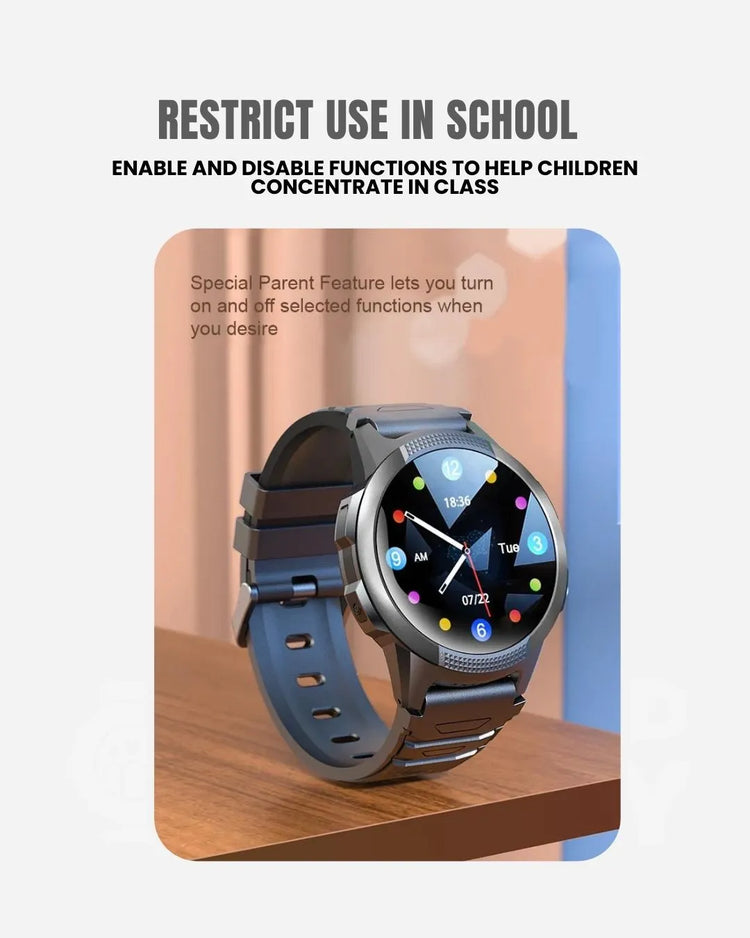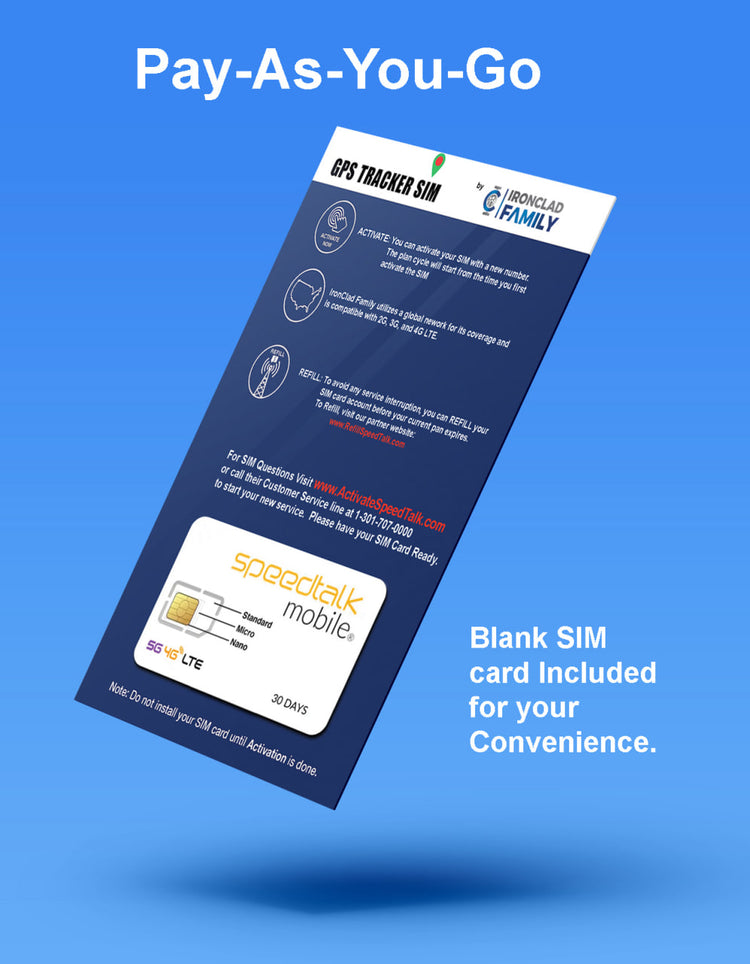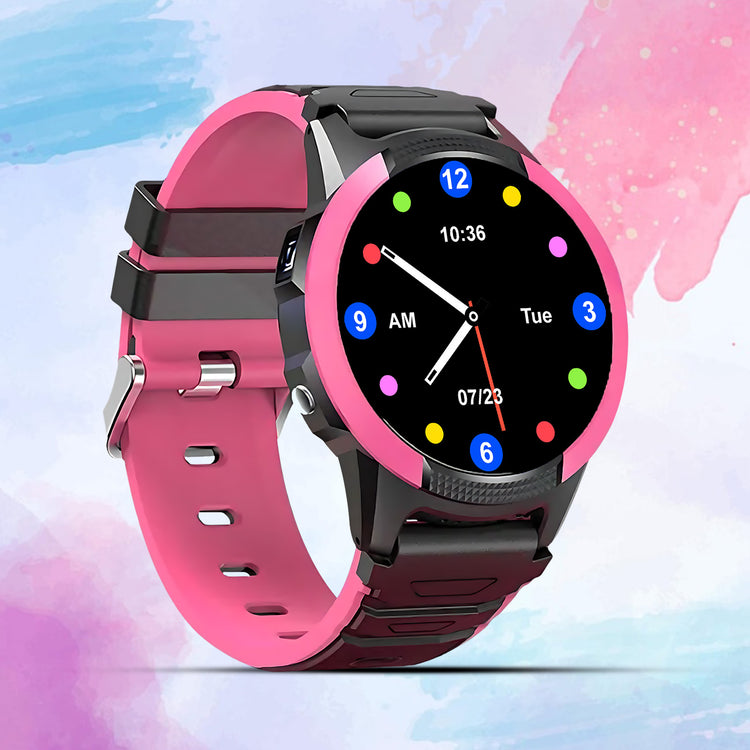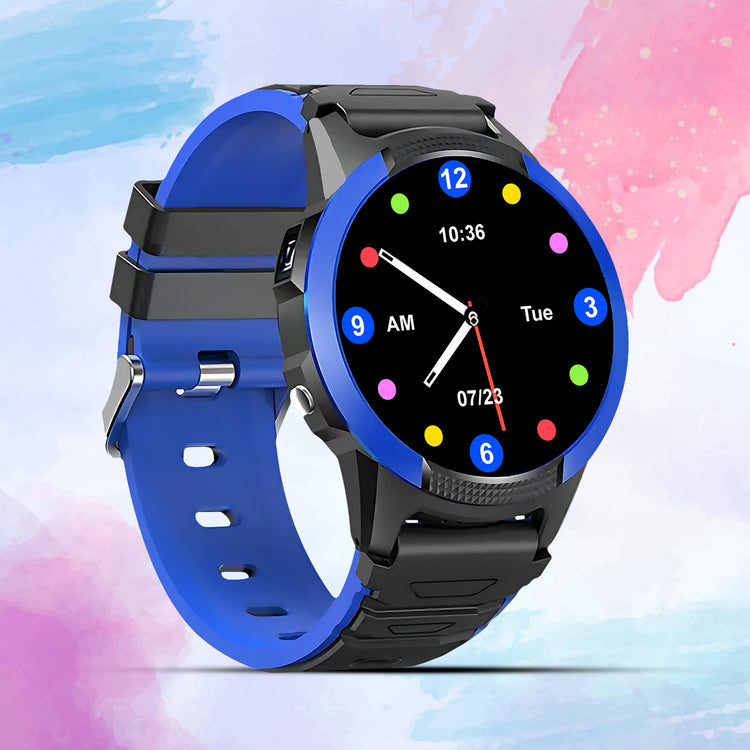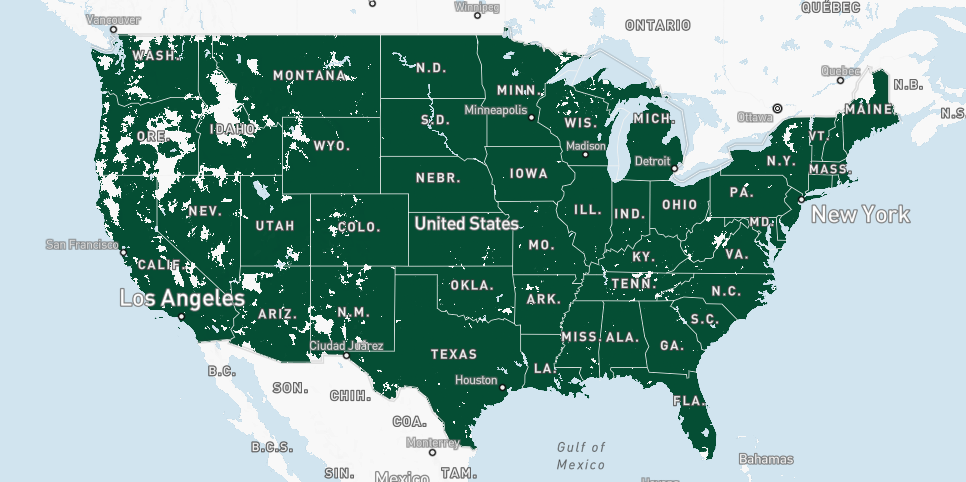 Choose your Own SIM Provider
IronClad Family GPS connects to T-Mobile LTE Network across the United States using our Already Included, pay-as-you-go SIM Card.
Don't want to use our sim? No problem, use your own sim with your existing provider. Our device supports AT&T, Verizon, T-Mobile and in fact, any provider that connects to an LTE network.

Travelling international? Our devices work in 150+ countries as long as your sim has the proper coverage plan. And the best part? You're not tied to us, and you can switch sim providers as you need to.
Check Coverage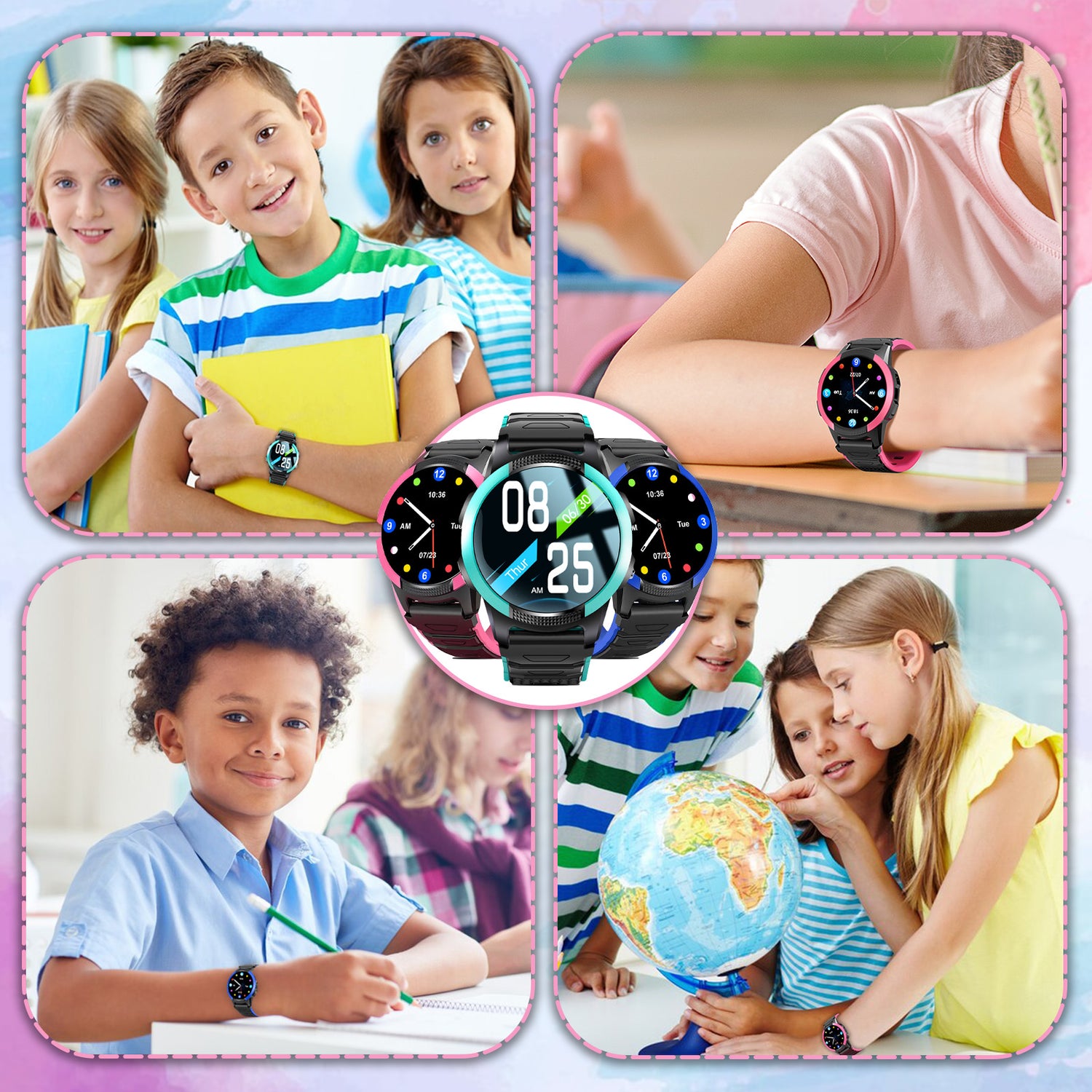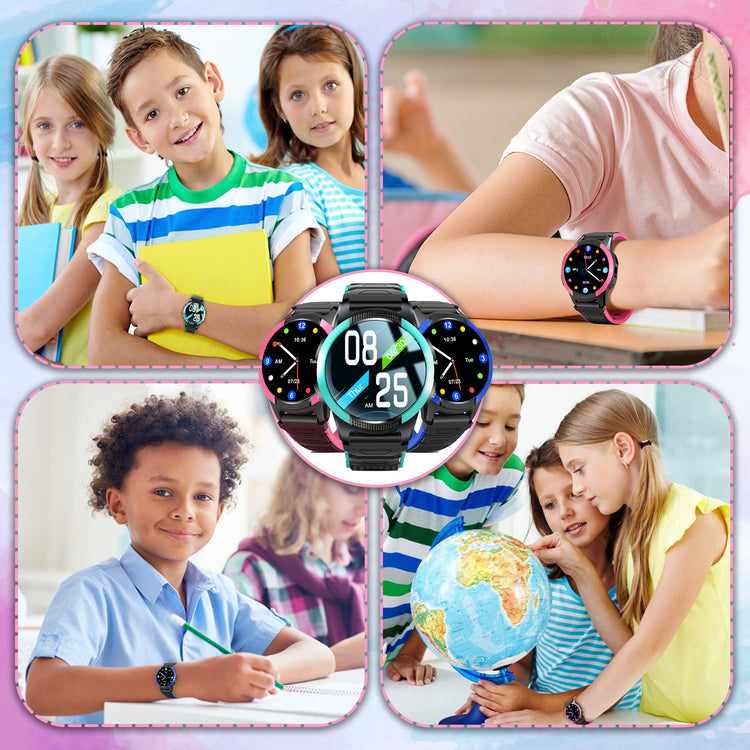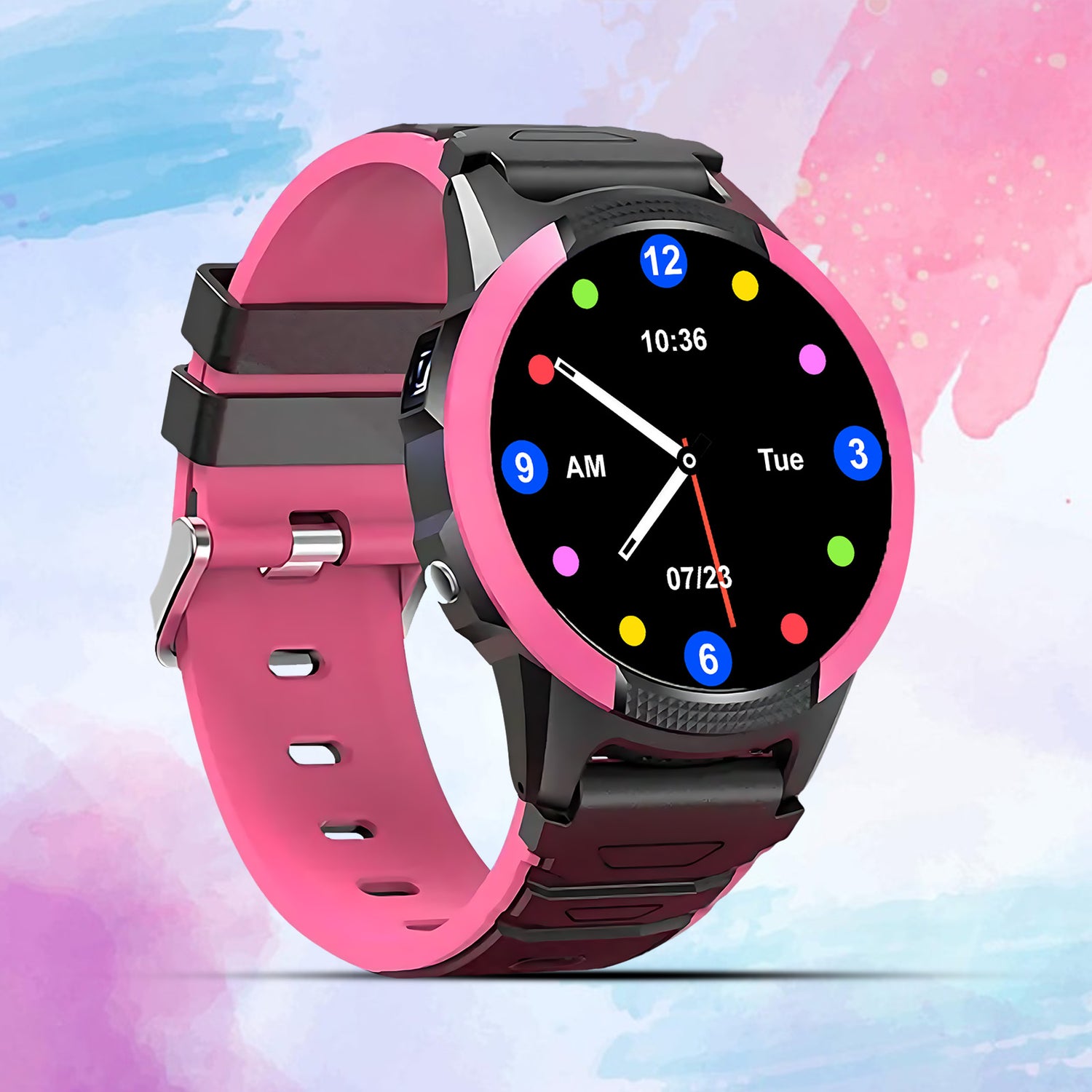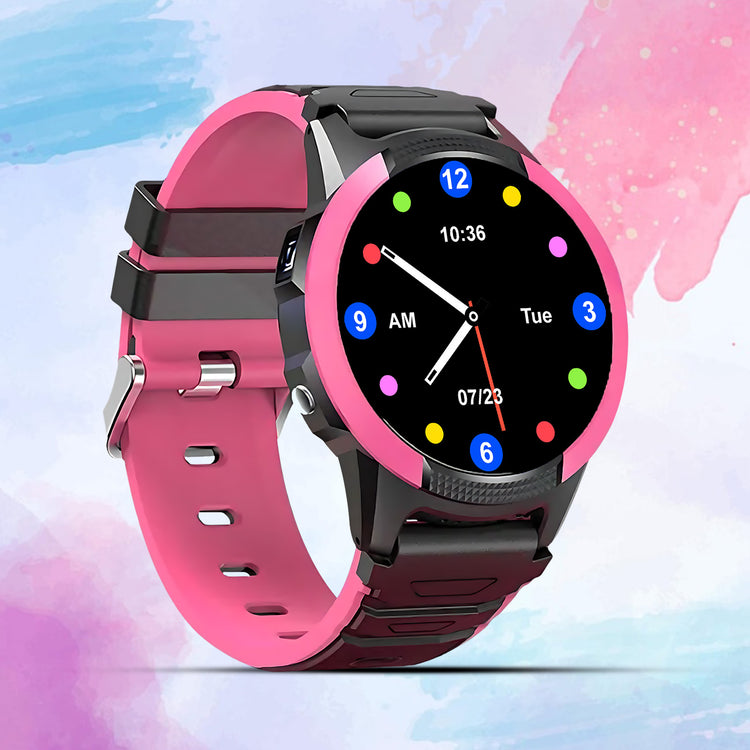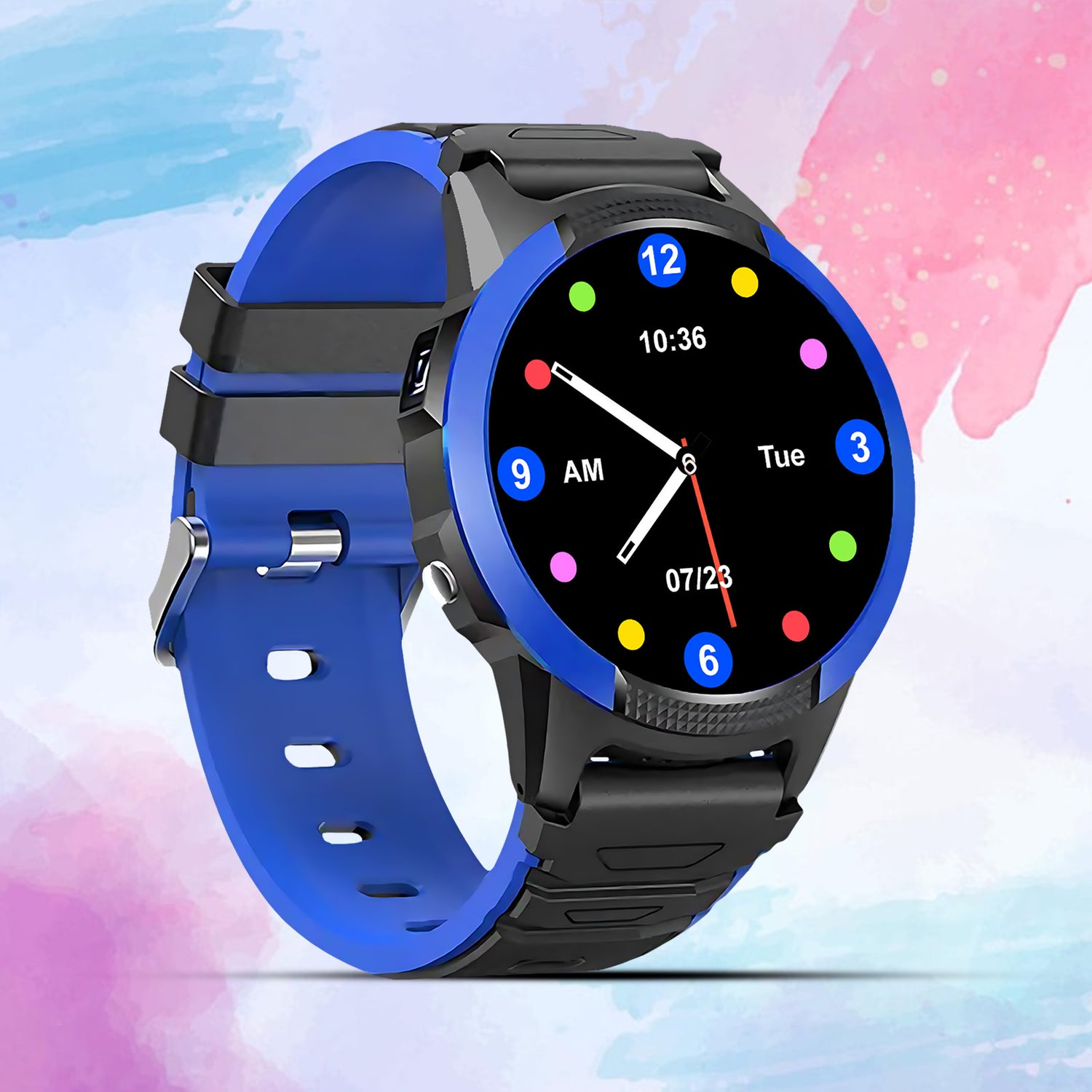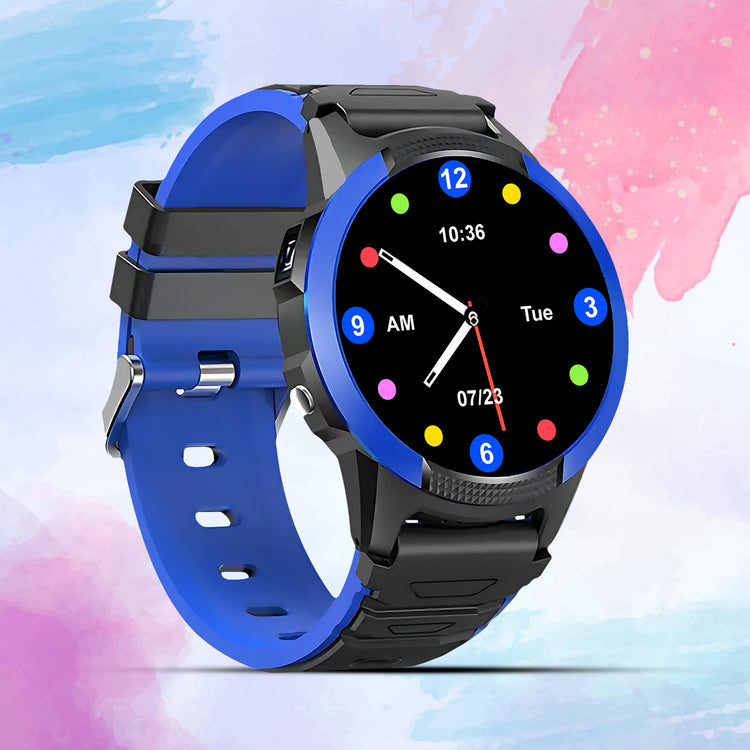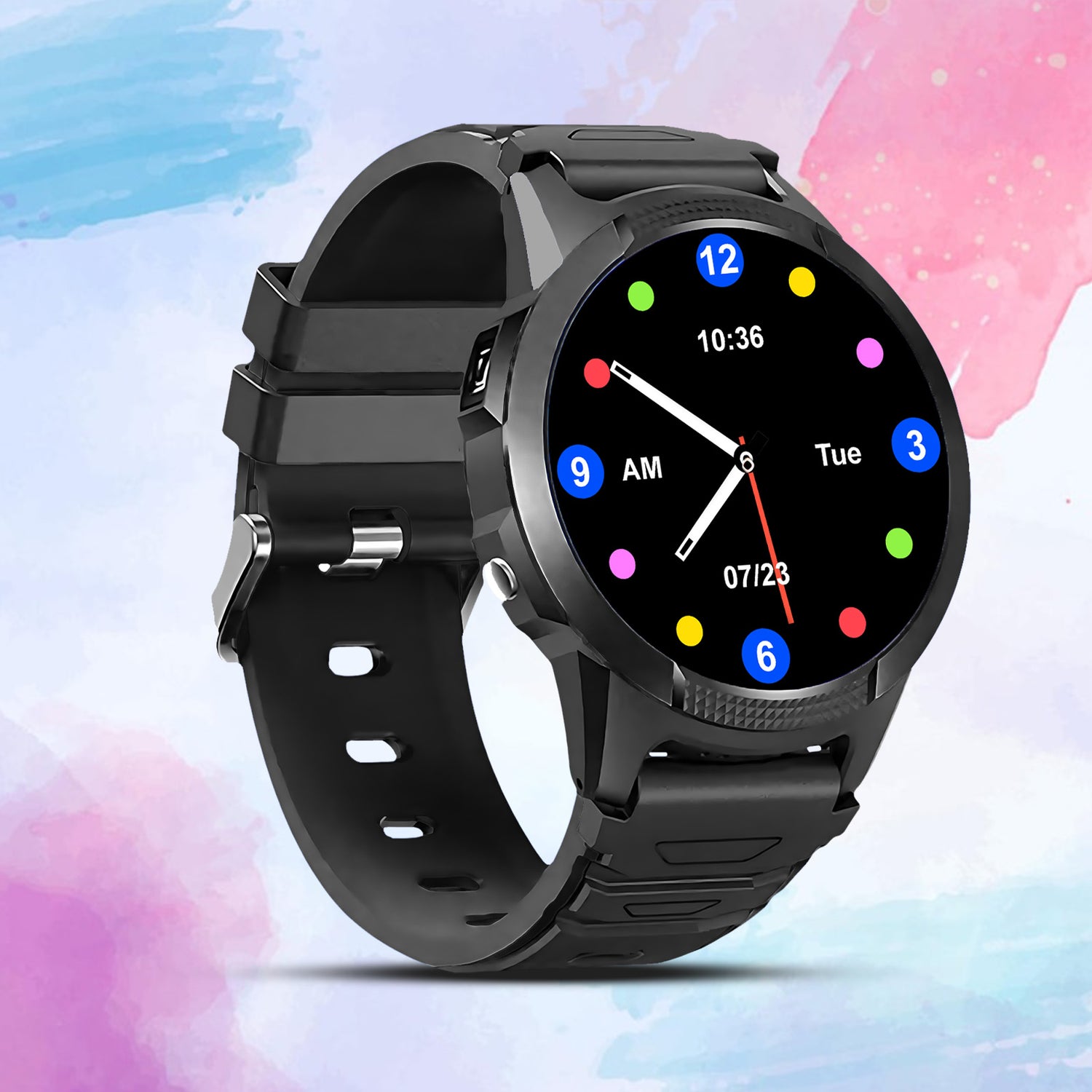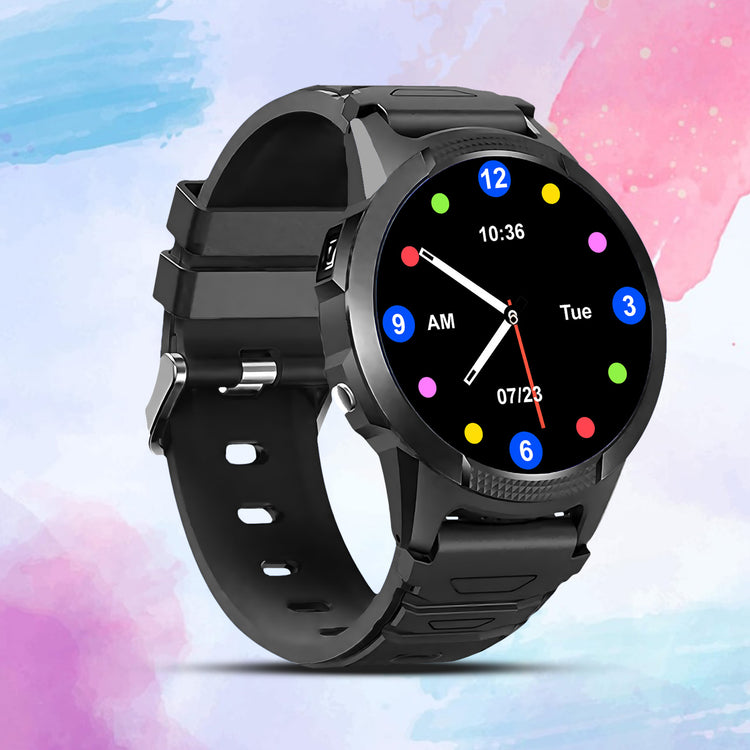 peace of mind knowing where our precious ones are always
Keeping an eye on our children without disrupting their day while empowering them to act if they sensed any danger with a touch of a button for SOS automated calling to up to 3 family numbers.
FAQs
HOW DOES YOUR TRACKER DIFFER FROM OTHER TRACKERS?

You are required to subscribe to their proprietary cell plans for coverage in addition to the device cost. We don't!

You can activate the SIM we provide for $5/mo. which we tested and found was sufficient for your coverage. You can choose to "pay as you go" or "prepay 3 months, 6 months or 1 year".
Or you can use your own sim if you have family plan discount with your cell provider. You are not tied to us, and you can switch sims, you can switch plans perhaps for international coverage during travel, you have full control.
We have one year warranty; Other have 6 months or similar 1 year.

We hope this is helpful and that you can take advantage of the IronClad Family Watch for Kids to protect your loved ones or yourself with the absolute freedom without getting tied to any specific vendor as things change in the future according to your family needs.
DOES YOUR TRACKER CONNECT TO A MONITORING SERVICE?

No, Our watch does not require you pay for a monitoring service; rather have family members take care of their loved one.

The IronClad Family GPS TRACKER can be programmed to call up to 3 numbers consecutively if a fall detection is sensed or if SOS button is pressed. If nobody answers, it will turn around and retry all three numbers again. It will also send mobile device push notifications (if you configure it to do so (recommended)). That way we make sure family members are notified. You can initiate a video call instantly or audio call to check on them.
Some of our clients set the 3rd number to 911 while the first two were immediate family members.
HOW MUCH IS THE REFRESH RATE TO LOCATE MY FAMILY MEMBER ESPECIALLY IF THEY WERE LOST?

Our refresh rate can go down to every 1 second in case your family member is lost. We recommend this mode if you're trying to locate them if they were lost. Others only goes down to every 15 seconds. Our research including client reviews of other products showed users stating it insufficient to wait every 15 seconds when they are in panic mode looking for their loved ones.
ARE THEIR ACTIVATION FEES?

No activation fee with IronClad family. Use the included sim and select the plan you need to provide your cell coverage so you can connect to your GPS tracker anytime. We have no hidden fees. You pay for the tracker, you own it.

Of course, that does not mean we do not provide support. In fact, we offer same day support to make sure you are happy. You can always reach us at support@ironcladfamily.com or call our main number +1-786-360-1352 option 2.
Explain "No Subscription." Do I need a SIM card?

Every GPS device that communicates with a cell phone requires its own SIM card. Many companies require that you subscribe to their system, and they embed a SIM inside the GPS device that you can't remove. You either subscribe to them or you can't use your device. We allow you to choose your SIM provider and change your SIM if you choose. Regardless of what SIM you use, there will be an additional monthly fee from your SIM provider. If you want to use the SIM we ship with the device, we have partnered with SpeedTalk Mobile to provide the most economical option available at just $5 / month. Your device with ship with this SIM installed, preconfigured, and pre-paid for 30 days so that you can use the device right out of the box. At the end of 30 days, if you want to continue using this SIM, you just update the information on the website and continue the pay-as-you-go payments.